In the fast-paced world of entrepreneurship, hustle isn't just a hashtag – it's a way of life.
To thrive in this dynamic setting, entrepreneurs need more than just determination; we need to harness the power of networking and online resources to establish an amazing brand presence. Let's dive into why this hustle-driven approach is the blueprint for success.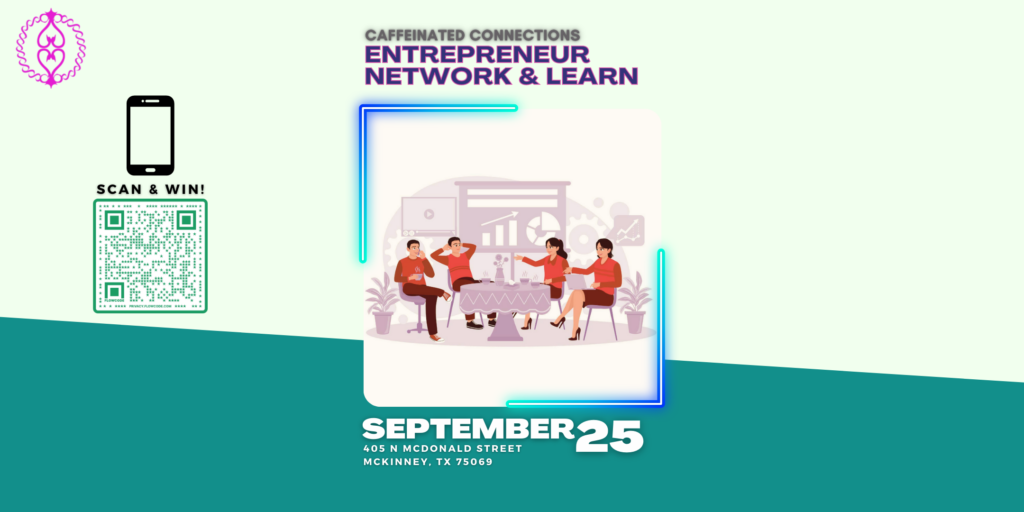 The Power of Networking: Beyond Handshakes and Business Cards
Networking isn't just about swapping business cards; it's about building connections that fuel progress.
Picture this: a room buzzing with like-minded individuals, each driven by a unique passion and skill set. This dynamic environment is a treasure trove of insights, collaborations, and potential partnerships.
The Dynamic Dance of Networking:
Here's why connecting with others is an essential part of your hustle:
Opportunity Awaits at Every Connection: Every interaction is a potential opportunity. Whether it's a chance meeting at an industry event or a virtual introduction, you never know where your next collaboration, partnership, or customer might come from.
Learn from the Best: Networking exposes you to experienced entrepreneurs who have weathered the storms you're about to face. Learning from their successes and failures can provide priceless insights for your brand's growth.
Visibility and Credibility: As an entrepreneur, your personal brand is in essence linked to your business. Networking boosts your visibility, positioning you as a credible authority in your field.
Collaboration Breeds Innovation: Collaborating with others can spark innovative ideas and fresh perspectives. By connecting with professionals from diverse backgrounds, you open the door to out-of-the-box solutions.
Networking Tip: Approach networking as a two-way street. Offer value and show genuine interest in others' endeavors. Building authentic relationships is key.
Online Resources: Your Digital Arsenal for Creating a Brand Identity
In the digital age, your online presence is your brand's first impression. Here's how leveraging online resources can amplify your hustle and establish a strong brand presence:
Craft a Digital Identity: Your website, social media profiles, and online content shape your brand's identity. With a well-crafted online presence, you're telling your brand's story to the world.
Expand Your Reach: Online platforms allow you to reach a global audience without the constraints of geography. A powerful online strategy can turn your brand into an international sensation.
Engage and Interact: Social media isn't just a megaphone; it's a conversation starter. Engaging with your audience on these platforms builds a community around your brand, creating loyalty.
Unleash Marketing Potential: Online resources offer a variety of marketing tools – from email campaigns to SEO optimization. These tools are your hustle's allies in gaining visibility and traction.
---
---
Hustle with Harmony: Networking and Online Resources
Picture this: You walk into a networking event armed not just with business cards, but with insights into the latest online tools that can propel your brand. As you share your knowledge, you're not just networking – you're also offering value. On the flip side, your network might lead you to discover game-changing online resources you never knew existed.
The harmony between networking and leveraging online resources forms the core of a hustle-driven approach. Your network provides insights, support, and collaboration opportunities, while online resources equip you with the digital ammuntion to conquer the online arena. Networking and leveraging online resources are not separate endeavors; they're threads that weave together to form the fabric of your entrepreneurial success story.
As you navigate the hustle, remember that your network is your net worth, and your online resources are your tools of transformation. Embrace both with enthusiasm, and watch as your business journey evolves from a solo endeavor to a collective symphony of growth.
So, are you ready to embrace this synergy? Are you ready to dive into the world of networking, free online resources, and entrepreneurial hustle?
The stage is set, and the spotlight is on you. Let's ignite the journey to success, one connection and one click at a time.
Join us at Caffeinated Connections: Network and Learn to explore these concepts firsthand. RSVP now and be part of a community where networking and online resources collide for a powerful entrepreneurial experience. ☕? #CaffeinatedConnections