Are you ready to create an extra stream of income that aligns with your passion for beauty?
It's time to turn your expertise into earnings and explore the exciting world of niche beauty business side hustles! ??
Let's talk about six niche beauty business ideas that can help you increase your finances and bring in that additional income you've been needing.
Whether you're into makeup, skincare, or hair care, these opportunities are designed to complement your skills.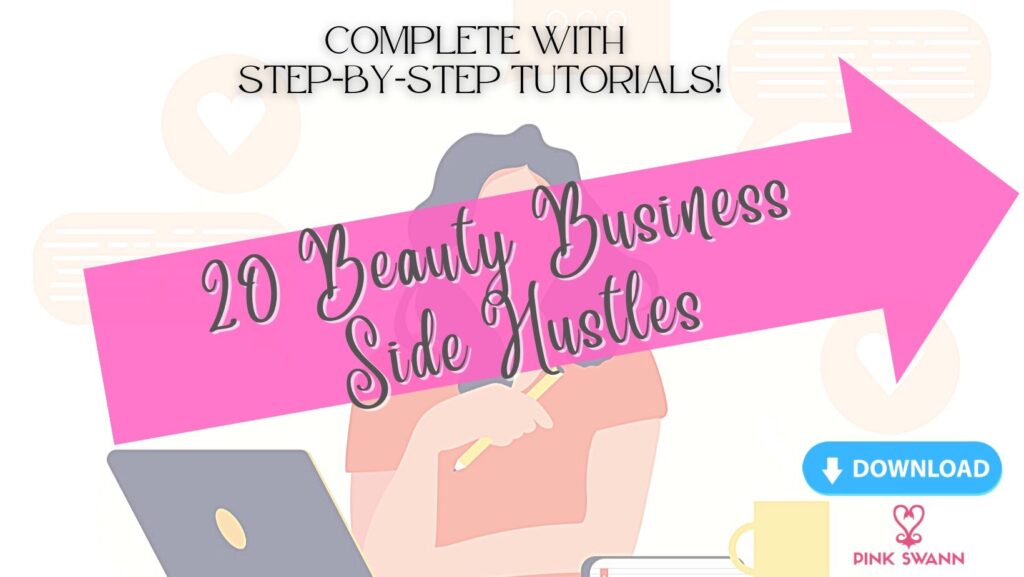 Imagine a life where you're not just making a living but also following your passion and profiting from it. These beauty business ideas are your gateway to creating that extra stream of income, making your financial goals more achievable than ever.
So, let's get started on this journey to financial freedom.
Explore these niche beauty business ideas with us and discover how you can create an extra stream of income while doing what you love most! ???
Pre-threaded Needles
Time is Money: Pre-threaded needles reduce setup time for hairstylists and wig makers, letting them focus on the hustle.
Consistency Counts: Ensure each needle is correctly threaded for consistent results.
Efficiency First: Clients spend more time hustling and less time prepping.
Client Satisfaction: Deliver exceptional quality and product consistency.
Brand Trust: Gain a reputation for reliability and convenience.
Custom Weft Hair Extensions
Custom-made Beauty: Create tailor-made weft hair extensions in double, triple, or even quadruple!
Limitless Choices: Offer a variety of colors, lengths, and textures to cater to a versatile audience.
Quality Control: Maintain top-tier quality by sourcing hair through us.
Repeat Business: Customization = trust, resulting in loyal customers who keep coming back.
Premium Pricing: You set the price for personalized extensions, custom = premium.
Brand Dominance: Craft a brand known for its top-notch quality and custom experience
Custom Clip-In Hair Extensions
Snap & Slay: Easy to use clip-ins are customer's favorite.
Quick Glam: Perfect for quick style changes or special occasions.
Tailor-Made: Customize length, color, and quantity of clips for each client.
Fast Turnaround: Custom clip-ins are a hit due to their quick creation, keeping clients satisfied.
Profit Power: Customization empowers you to charge higher prices and maximize earnings.
Word-of-Mouth: Happy clients become your brand's most biggest fans.

Custom Ponytails
Sleek Styles: Create ponytails that match any hair type or style with precision.
Versatile Vibes: Design ponytails for casual, formal, or themed looks with ease.
Secure Fit:nEnsure effortless install and a firm hold that lasts.
Repeat Profit: Clients return for fresh ponytails – consistent revenue.
Creative Genius: Collaborate with clients to make their dream hairstyles a reality.
Niche Domination: Position your brand as the ultimate destination for custom ponytails.
Custom Hat Wigs
Style on the Go: Hat wigs offer an instant solution for any occasion.
Hat Variety: Provide a variety of hat styles, from baseball caps to fedoras.
Comfy Caps: Ensure a comfortable fit with custom wig caps.
Time Saver: Hat wigs are hassle-free, saving clients precious time.
Hair Protection: Clients can rock trendy looks while giving their natural hair a break.
Brand Recognition: Establish your brand as the trusted source for unique, custom hat wigs.
Custom Canvas Heads
Perfect Fit: Offer protected canvas heads in various sizes to suit different wig styles.
Built to Last: Use high-quality, durable materials for long-lasting use.
Personalized Touch: Offer customization options according to size and color.
Professional Appeal: Elevate your brand's image with custom wrapped canvas heads.
Standout Branding: Be memorable with uniquely customized canvas heads.
Customer Devotion: Clients appreciate the attention to detail, creating loyalty.
These side hustles offer unmatched opportunities to create a niche brand that thrives on customization, quality, and customer satisfaction. Whether you're in the beauty industry or catering to unique audiences, embracing these niches can kickstart your entrepreneurial journey.
---
---
Start your niche brand side hustle today – the world is ready for what you have to offer!
---